Compatible with a wide range of resins with 2 grades
Can be used in simple conditions at production sites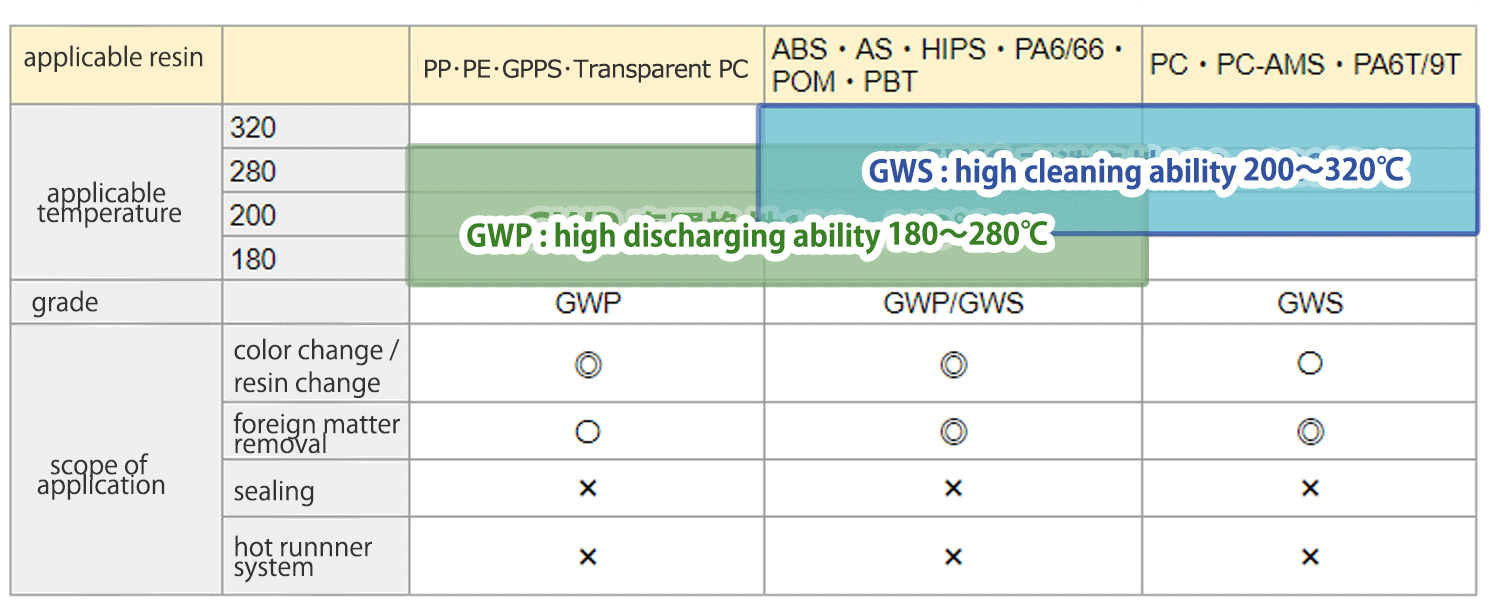 GWP…Priority on glass discharge, for color change/resin change. High cleaning and excellent subsequent resin replacement property (material: PP + GW)
GWS…Priority on carbide removal. Emphasis on balance for applicable resin and a wide coverage of temperature range (material: AS + GW)

Purging method recommendations: Using both automatic purge and short purge jointly is recommended.
Short purge is a method for repeating "less measurement/weighning" and "high-speed injection".
In case of our 80-ton molding machine, for an example, cleaning is done by setting the measurement to 15 mm, and the speed increased from normal 100 msec to 120~150 msec.
Rotation speed and temperature are set the same as those of molding conditions for the prior material.
This method is effective for discharging ecomaru by subsequent material as well. Please take a look at here for cleaning method recommendations .