Examples of cost reduction improvements
Unification of purging agents
Used in combination with no glass and purging agent with glass
When block dots are very bad, disassembling and cleaning every time.
Since the glass pullability has improved considerably, we have been able to have only one purging agent (pellet) for our usage.
Co-material replacement vs purging pellet
When molded after replacement, black color appears on sprue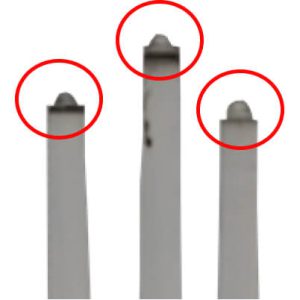 No color stains can be seen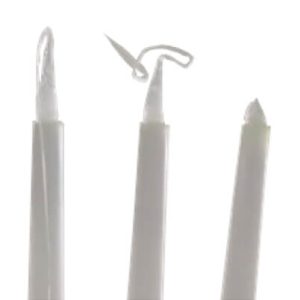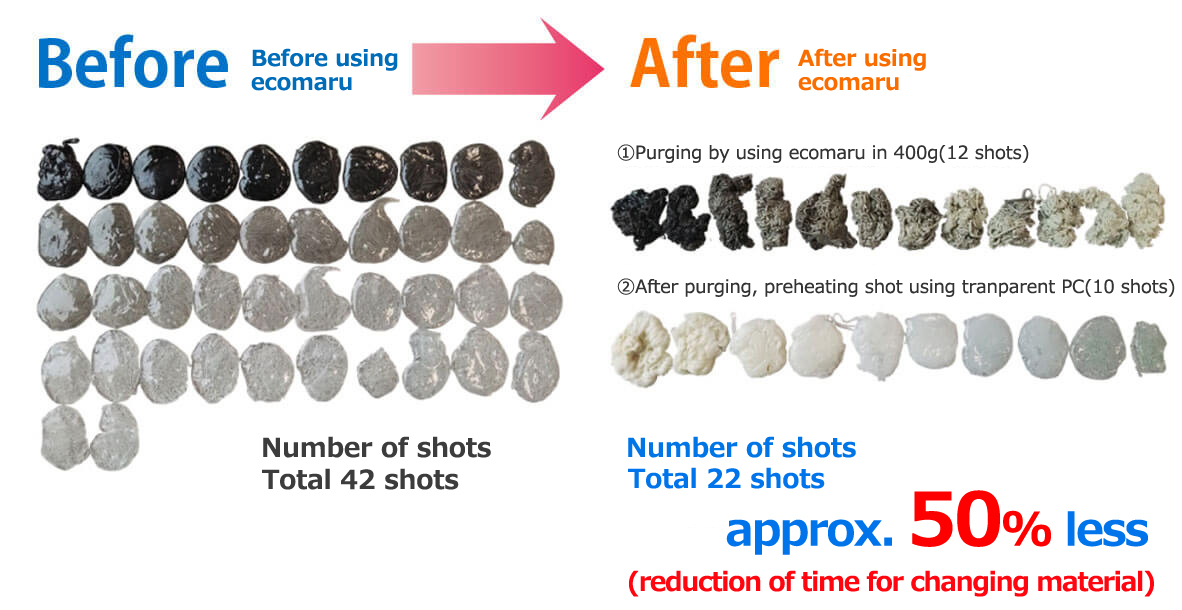 Molding for Home appliance products
Conventionally, purging twice with another cleaning agent, because the residue of glass fiber was concerned for the cleaning agent mixing GF.
ecomaru

can be switched by simply throwing it away with the subsequent resin after purging, and a significant cost reduction has been realized

.
The large machine having a lot of smokes, so I was working while paying attention to fire alarm. ecomaru has

a small amount of smokes only and is very good

.

odor's getting very few as well

.
Reduction effect [total cost]